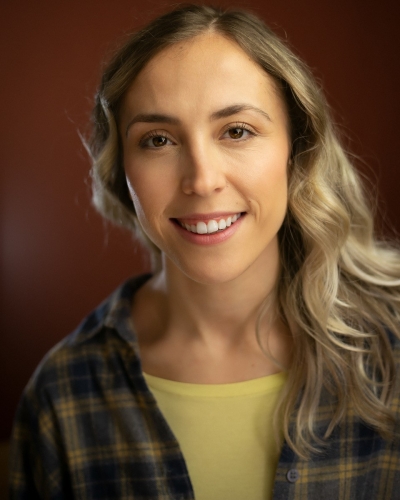 We LOVE hearing from our past students, keeping in touch and hearing all about their fantastic successes since graduating from Weston College and University Centre Weston.
 Performing Arts learners were recently treated to a fantastic workshop from a special guest; Level 3 Performing Arts and Musical Theatre degree alumni, Corrine Priest.
Since studying in Weston-super-Mare, Corrine has had a very successful career, performing on cruise ships and the West End. She is currently dance captain and director for the children in Les Miserables and performed multiple roles in the show in the last couple of years.
Within the workshop, the learners were asked to sing songs from the same show to demonstrate how differently performers approach material with a specific audition in mind. Corrine was then able to assess, based on her experiences within the industry, and give incredibly valuable feedback and insight as to what casting directors are looking for within the audition process. Corrine then opened up the floor, inviting learners to ask questions and get answers about life on the sea and stage!
We caught up with a few of the learners that took part in the workshop…
"Fabulous workshop with Corrine! It's so inspiring and humbling to see alumni come back to their roots, giving us their time and invaluable guidance."
"It was really interesting hearing from an ex-student, and it was just a really nice, friendly vibe. The Q&A sections were really good. A couple of questions related to mental health in the industry and I found really helpful."
"The workshop made me feel so confident in my acting abilities and I felt really uplifted by Corrine's feedback. I've never felt happier with my performance and I feel so much better coming back into the studio knowing that I can perform better than I ever thought I would".
Thank-you so much to Corrine for lending her invaluable knowledge and inspiring our students!
Click here to discover our performing arts courses for school leavers
Click here to learn more about our creative degrees in Performing Arts, Musical Theatre and Dance for Commercial Performance