Georgia Barlow, third year BA (Hons) Dance for Commercial Performance student, has given us a glimpse behind the curtain at what it's like being a UCW Dance student.   
Based at our state-of-the-art UCW Academy of Performing Arts at Knightstone Campus, Dance for Commercial Performance is one of many of our Performing Arts degree programmes available to study here at UCW.   
The course offers extensive preparation for a career in the dance industry. Whether your passion lies in dancing, choreography, stage, or screen – this course covers it all, and more.   
Georgia, who previously studied at Chichester College, very much echoes this idea in her description of her time at UCW;   
I have gained so many skills from my course – mainly confidence, teamwork, and professionalism. I know I am ready for the dance industry with all the outstanding training I have had. 
She went on to highlight the importance of having a plethora of industry professionals, in the form of the course's staff, at her disposal – and the overwhelmingly positive impact this has had on her studies:  
I would definitely recommend the course; I've had the best years and met so many amazing people and had so many incredible opportunities. The people and teachers are so lovely and friendly. I feel very supported. If there is ever an issue I may have, I know there are various people/departments to go that would help.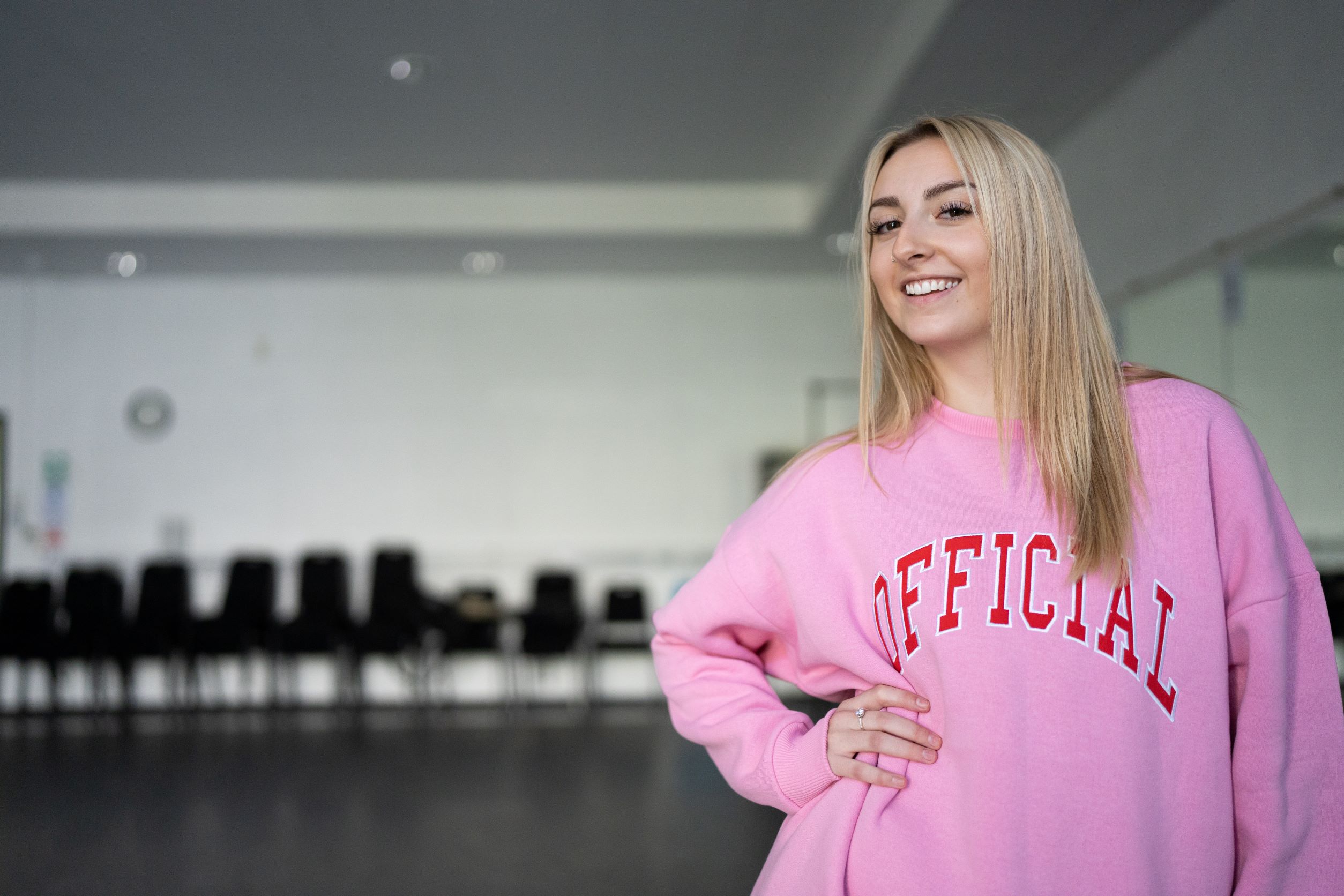 But why UCW? Georgia tells us that it was the obvious choice.
I chose UCW because I saw them at a dance event and was so impressed with their level of professionalism and talent. I also saw UCW all over Instagram, in videos that I loved the look of. The area in Weston-super-Mare is also really nice, so when coming to the audition I instantly felt at home.  
Feeling comfortable and secure is a factor we at UCW understand is integral to daily University life. We want our students to succeed and grow in a safe and supportive environment.  
Georgia also took part in incredible opportunities like a commercial showcase and Super Weekender, a renowned and highly regarded dance and networking event attended internationally in Manchester.  
Opportunities like this support our learners to gain all-round practical and theoretical knowledge of Dance, to help them get ahead in industry post-graduation.   
After her time at UCW, Georgia intends to attend as many dance classes and auditions in London as possible. 
Good luck Georgia! 
Find out more about our BA (Hons) Dance for Commercial Performance, click here.  
To find out how to apply, click here.