Congratulations to UCW Counselling student Megan Du Plessis and lecturer Claire Plews on their outstanding achievement in being selected to speak at the highly prestigious British Association for Counselling and Psychotherapy (BACP) research conference.  
The conference took place in Dundee from 19th to 20th May and is recognised throughout the counselling industry as an incredibly distinguished and reputable event, bringing in students and professionals, just like Megan and Claire, from across the UK and beyond.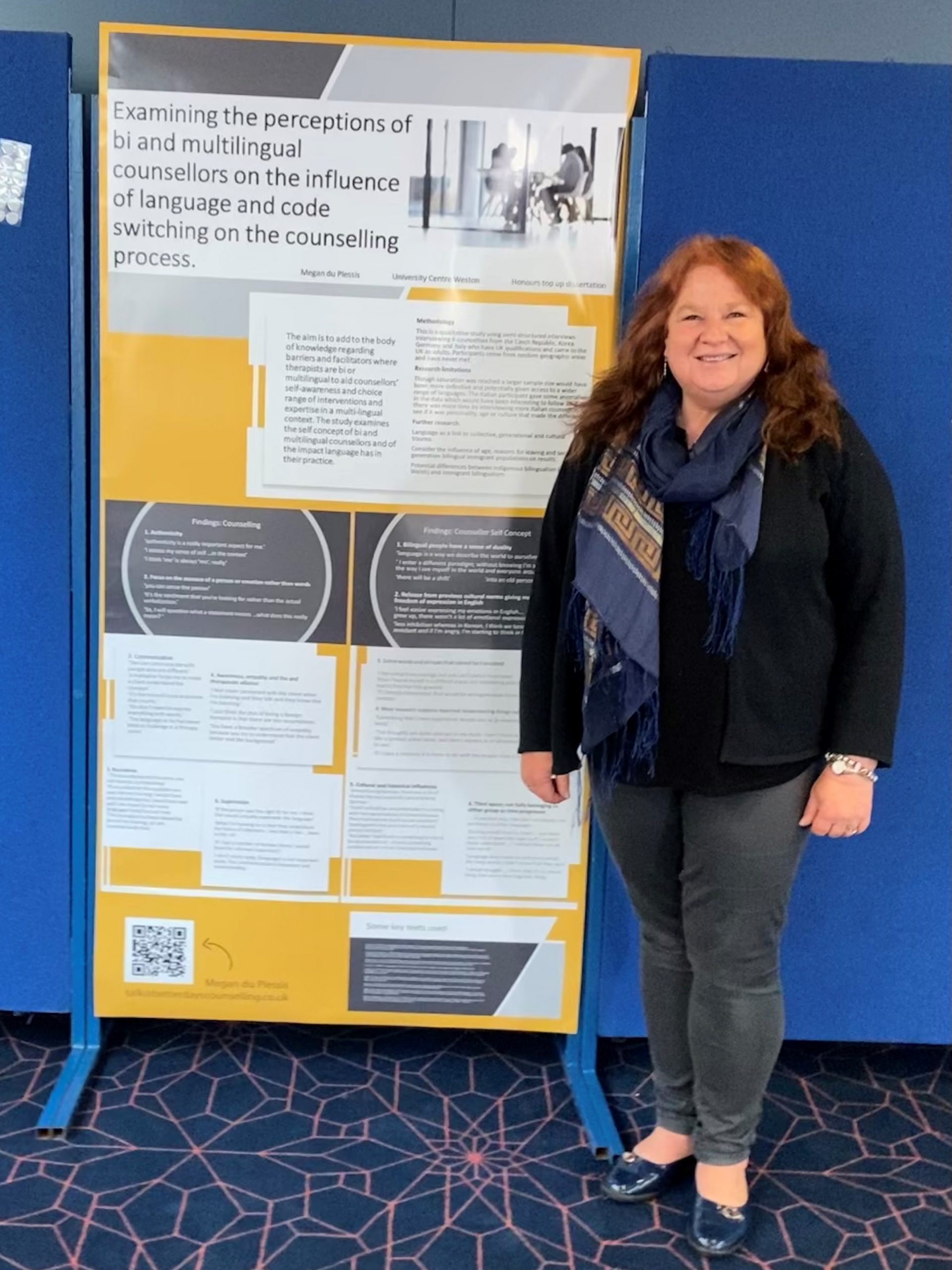 Claire tells us that "The British Association for Counselling and Psychotherapy (BACP) research conference is internationally attended and has been running for 28 years; it provides a space where researchers and practitioners can share their ideas on important research findings". This meant that attending the conference was an incredible opportunity for both learner and lecturer to interact and network with fellow industry professionals, and further develop and challenge their thinking.  
We asked Third year BSc Counselling student, Megan, about her time at the BACP conference and her course at UCW. 
Thanks Megan!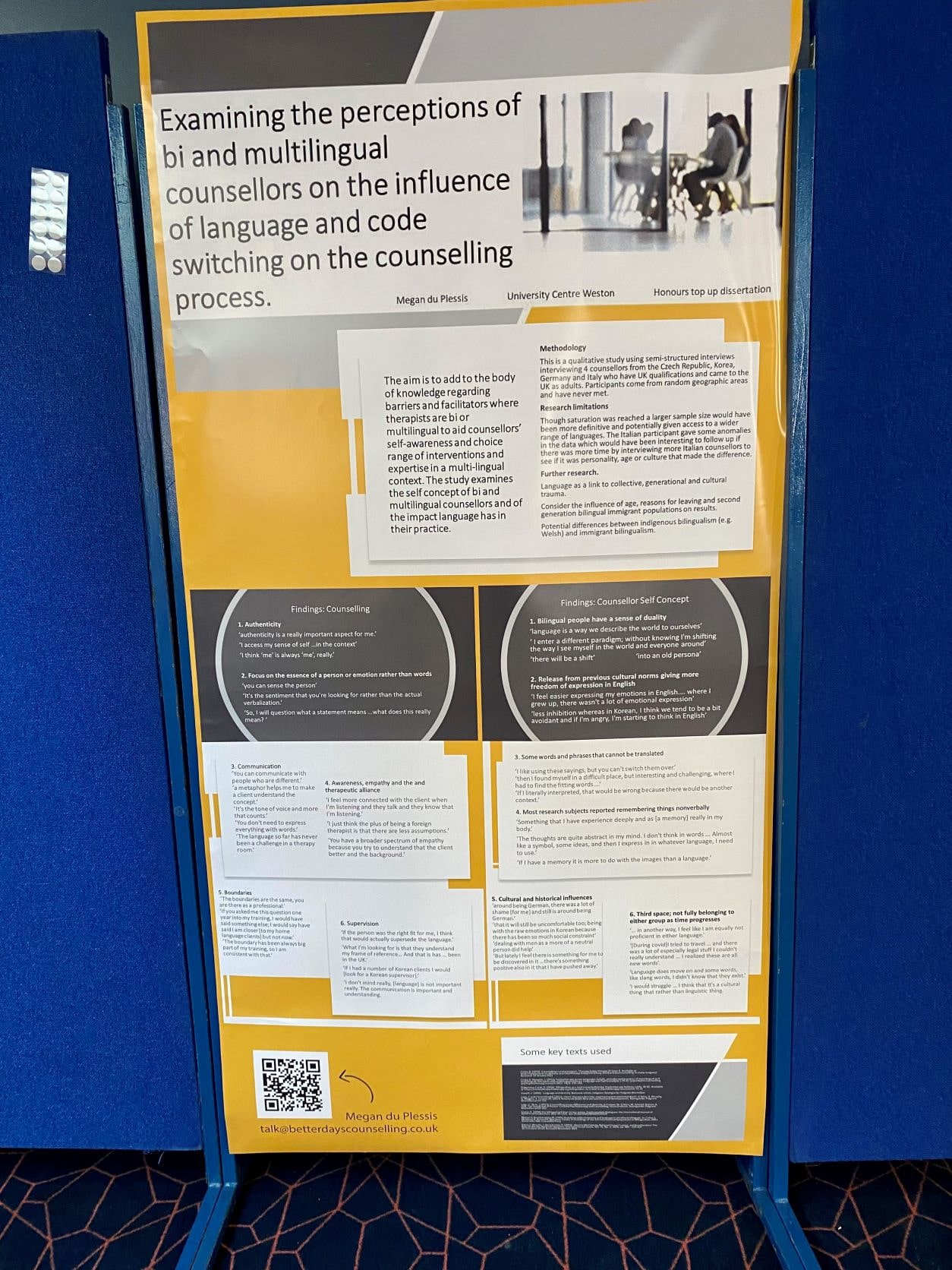 Megan has been incredibly successful throughout her time at UCW. Attending the BACP conference is a fantastic achievement and a great way to kick off her career in counselling.  
She is currently looking to embark on a Master's Degree programme, and we wish her all the luck for her future.   
Learners studying counselling start on a foundation degree, with the option to do a top-up year as Megan has just completed. To find out more about the Counselling course here: Counselling, FdSc | University Centre Weston (ucw.ac.uk) 
There are a variety of HE options in Counselling and Healthcare available at UCW. 
In addition to those previously mentioned, there are also Foundation Degrees available in Health and Social Care and Integrated Mental Health and Social Care, as well as Higher Apprenticeships in Nursing and Health Care Assistance.  
To find our more about all of the courses available in Counselling and Healthcare here: Counselling and Healthcare | University Centre Weston (ucw.ac.uk)