Our Environmental Health Practitioners BSc (Hons) Degree Apprenticeship learners have made it onto the front cover of Environmental Health News magazine!
Degree apprenticeships allows students to work in the professional field whilst studying for a degree at the same time. Students (i.e. apprentices) are usually full time paid employees who spend 20% of their week studying, and the rest of the time in the work place. This enables the apprentice to put theory into practice, as well as providing the financial advantages of earning a salary and not paying course fees.
The magazine is published by the Chartered Institute of Environmental Health. In the full story the 5 apprentices, who work 4 days a week for East Suffolk Council, shared their experiences studying a degree apprenticeship.
Nikki Crisp (41) added: "My eldest child, 11, can see me doing something for me that will really change our lives by allowing me to have a good career."
Mollie Evans (26) continues: "I definitely see myself as an environmental health officer… It's such a varied profession. I love environmental protection, but learning about health, housing, food and the private rented sector might also spark my interest so I might go down one of those routes. It's really exciting."
Well done and thanks to Holly, Nikki, Mollie, Hannah and Rian!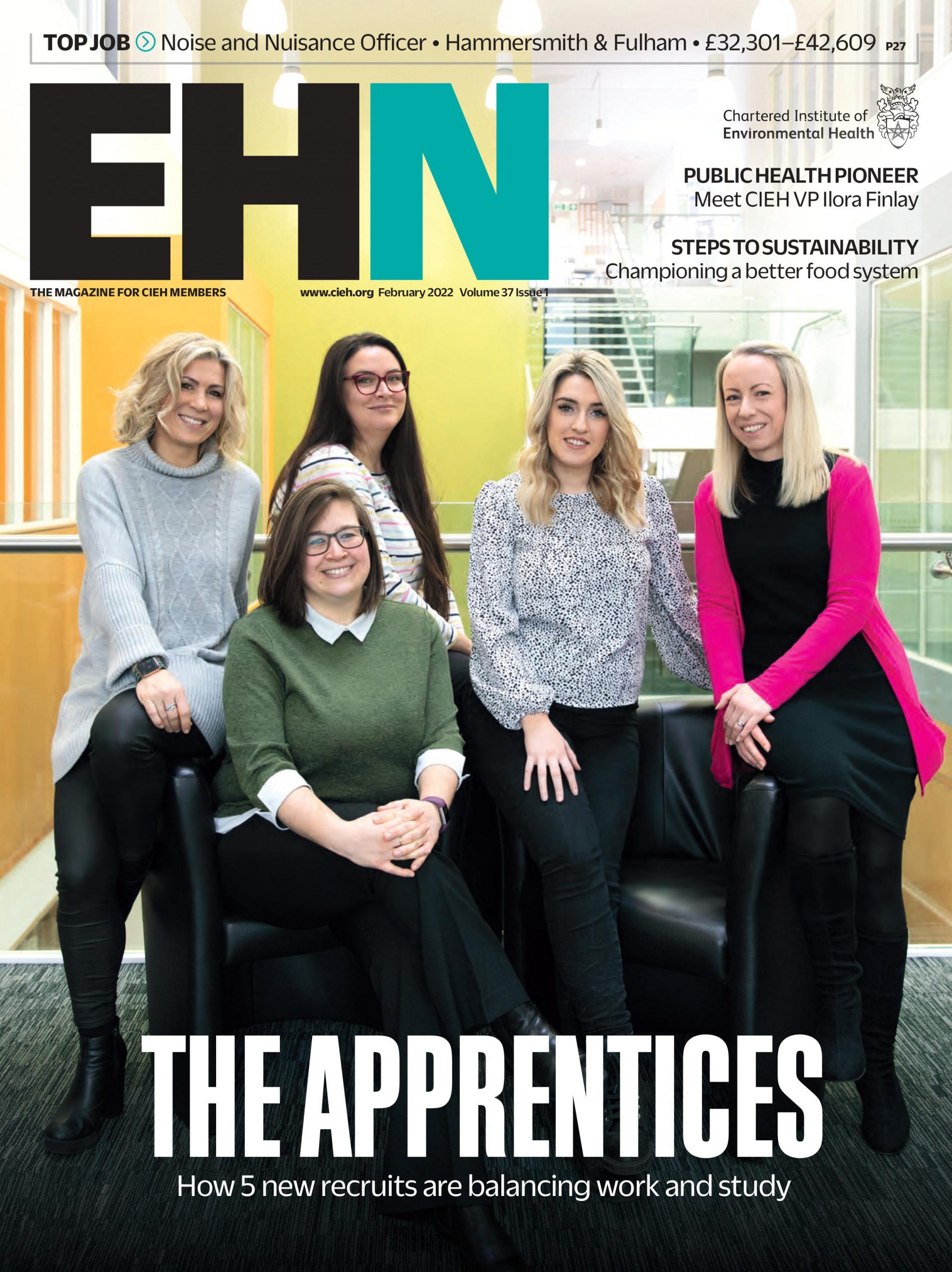 Click to find out more about: