June 23rd marks an important day on the calendar for the engineering community and beyond – International Women in Engineering Day. This annual event serves as a powerful reminder of the contributions, achievements, and ongoing challenges faced by women in the field of engineering. It is a day to recognise and celebrate the remarkable women who have shattered glass ceilings and challenged stereotypes, while also highlighting the ongoing efforts to promote diversity, equity, and inclusion in the engineering profession.
Engineering has long been considered a male-dominated field, with women historically underrepresented in various engineering disciplines. However, at University Centre Weston (UCW) and Weston College, we are making conscious efforts to give the support and encouragement needed for women to pursue their dream career in the Engineering industry. This support has been in the form of scholarships, job opportunities and apprenticeships, encouraging women to break down the barriers and have a successful career in the industry.
One of the most significant challenges faced by women in engineering is the gender imbalance within the field. According to recent data from EngineeringUK, women make up only 16.5% of engineers in the UK. This disparity can be attributed to a multitude of factors, including societal stereotypes, lack of representation, unconscious bias, and systemic barriers. Women in Engineering Day serves as a platform to address these issues and advocate for change. By showcasing the accomplishments of women engineers and highlighting their stories, we can inspire more young women to consider engineering as a viable and rewarding career path.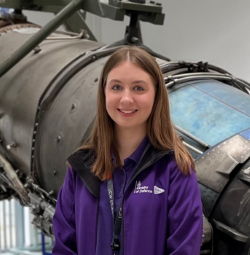 Georgia was recently awarded a new Engineering and Green Skills scholarship, in partnership with the Luke Wheaton Trust, who impressed judges in her application with her love of engineering and desire to succeed.
When catching up with Georgia about the scholarship, she said: "I was so happy when I found out that I had been awarded the Luke Wheaton Legacy Trust Scholarship.
"I have really enjoyed my apprenticeship so far, as I have been able to meet apprentices from other companies as well as learning important skills about engineering and sustainability.
"I have enjoyed learning about different materials, their testing and application to different aircraft parts.
"When I complete my degree apprenticeship, I would like to further this understanding and research into material properties and look at cost effective and sustainable solutions to use in the aerospace industry."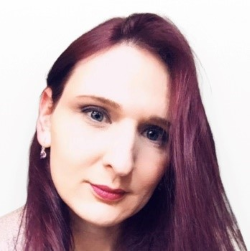 Another successful female engineer from within the college is Chloe, who's job role is Engineering Assessor.
Chloe told us: "I was looking for an opportunity to develop my career in this direction when a perfect job came up at the college. This involved having more time directly influencing and developing up-and-coming engineers on their apprenticeships in a range of technical skills, within an often diverse and challenging environment."
In recent years, efforts to increase gender diversity in engineering have gained momentum. The West of England Institute of Technology, for example, are 500% ahead of target in female learner numbers. By fostering an inclusive environment and breaking down barriers, these initiatives are helping to create a more diverse and vibrant engineering community.
While progress has undoubtedly been made, there is still work to be done. Women continue to face challenges such as unconscious bias, lack of representation in leadership positions, and the persistence of gender stereotypes. Recognising these obstacles and actively working to overcome them is crucial for achieving true gender parity in engineering. By embracing diversity, fostering an inclusive culture, and providing equal opportunities, we can harness the collective talents and perspectives of all individuals, irrespective of gender.
On International Women in Engineering Day, let us celebrate the achievements of women engineers, past and present, and acknowledge the incredible contributions they have made to society. It is a day to honour their resilience, brilliance, and innovation. But it is also a reminder that our efforts must extend beyond a single day. We must continue to advocate for equal opportunities, challenge gender biases, and support aspiring women engineers. By doing so, we can build a future where engineering is truly a field that embraces and empowers individuals of all genders.
Find out more about our engineering courses, by clicking here.