Nine Graduating 3rd year BA Graphic Design learners recently presented an exhibition of their work at 'New Designers' at Business Design centre in London.
The 'New Designers' event invites 2500 hand-picked graduate design talents from around the UK to present their work at the longest running and leading design showcase over a period of two weeks. UCW's learners had the chance to show off their best designing work at the prestigious event, even with the possibility of winning awards.
The event also provides the chance for graduates to connect with big employers like Sky, looking to recruit. As well as employers, there are also buyers looking to source the most innovative craft and design. This networking event is a great opportunity to display potential career roles to the graduates, begin helping them make decisions in what their future goals are, and how to reach them!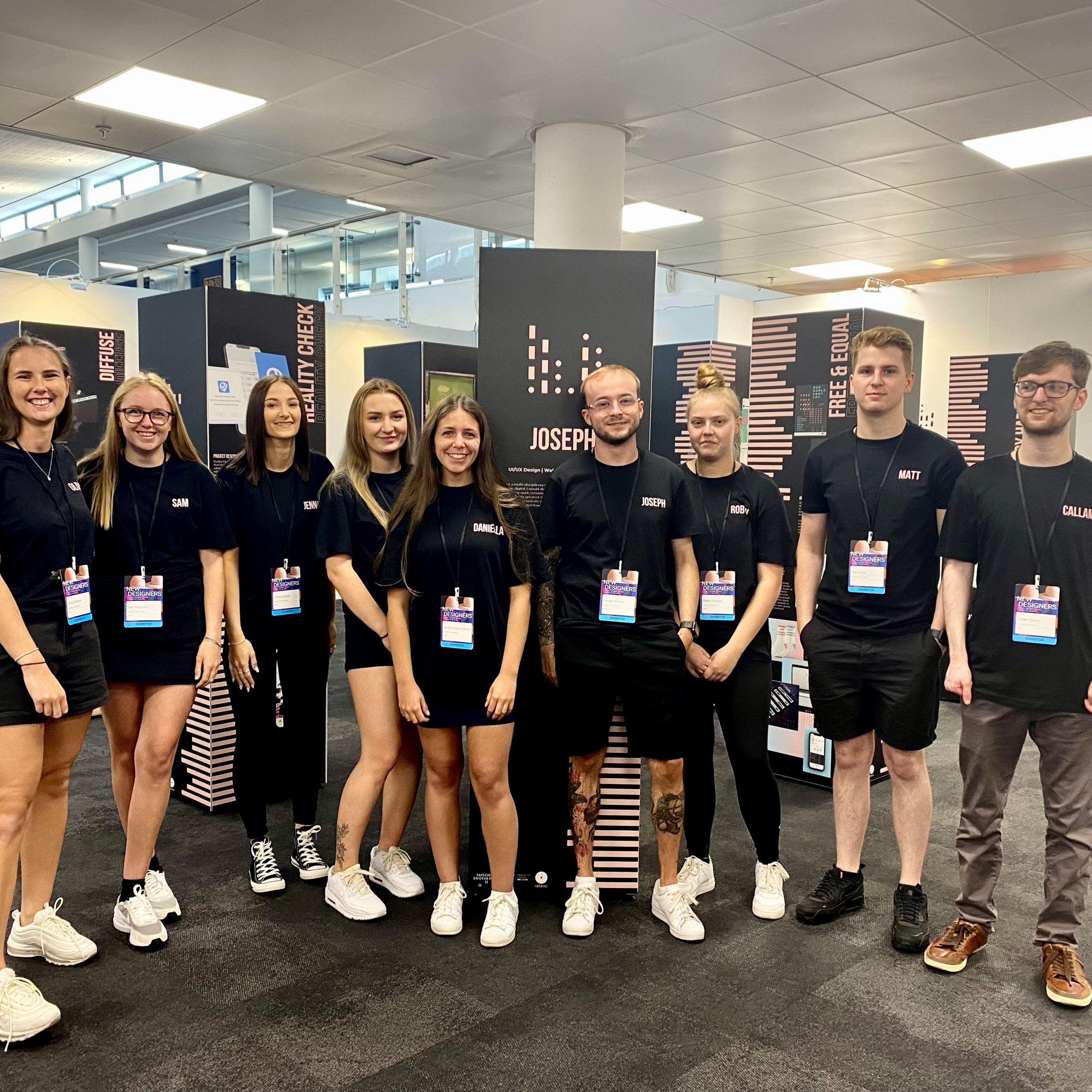 Graphic Design degrees can have a broad array of careers available to graduates, but more than half of graduates in employment in the UK got a job in graphic design in the first six months after graduation.
Vicki King, the Higher Education Graphic Design Co-ordinator commented: "The learner's work came together in a super professional looking stand – we could not be more proud!"
She continued: "One of the key benefits of this event is learning how to represent themselves, something which all students grew to excel at during the exhibition."