All of us at UCW would like to wish you a Happy Christmas!
We hope you have the chance to relax and spend time with your loved ones during the festive period.
We understand that this time of year can be challenging for some of you, and we hope you can take some time to be kind to yourself.
Although the HEART office will be closed from 21st December 2022 – 3rd January 2023; there is support available to you during this period.
If you are struggling and want some support, or someone to talk the numbers below may help:
Samaritans: Call 116123 for free 
FRANK (substance abuse): Text 82111 
Vitaminds (Weston Mental Health Service): 0333 200 1893 
Hope Line (those at risk of self-harm): 0800 0684 141 or text  077 86 209 697
Text SHOUT to 85258
Non-Emergency Numbers: 
NHS – 111 
Police – 101 
UCW out of hours safeguarding helpline: 01934 411464 
If you want to connect with someone in the wider North Somerset Community you can go along to one of their 'Community Living Room' – these are safe and warm spaces where you will be welcomed.  For more information click on this link: Community living rooms North Somerset | North Somerset Council (n-somerset.gov.uk).
To support your wellbeing over Christmas; the Welfare and Wellbeing team have come up with the following tips.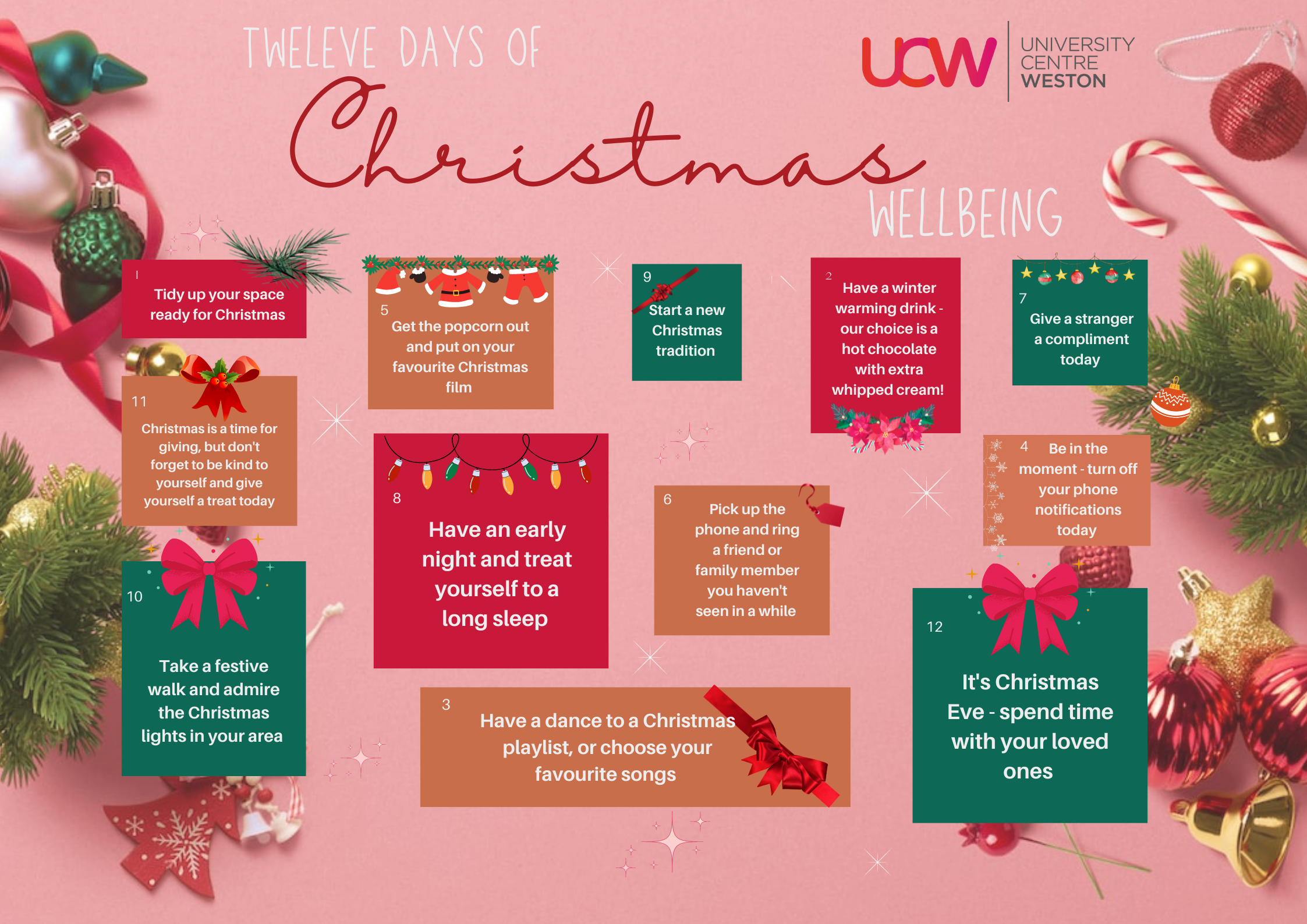 We hope that you have a chance to relax over the Christmas break.
Please look after yourselves and each other.