University Centre Weston learner, Shane Allot, celebrates 6 months of study with recognition of his success and strong words of praise for the Institute of Technology (IoT) and UCW. Shane, 34 from Weston-super-Mare, is an adult learner who has been studying the Nursing Associate FdSc Higher Apprenticeship at UCW in partnership with the West of England Institute of Technology (WEIoT).  
Already working within the NHS as a Lead Endoscopy Technician, Shane was interested in joining the IoT to boost his future career prospects and progression within the industry.  
Shane tells us: "What really appealed was the flexible nature of the apprenticeship – I wanted to gain my nursing registration, whilst earning a wage. Learning through UCW has allowed me to study and work at the same time and my workplace is very supportive of this. So, it's been a great opportunity for my personal development." 
UCW is renowned for its welcoming and supportive atmosphere and covers a significant array of industry subject matter in a safe and collaborative learning environment. This is further reiterated by Shane, who states "There are only seven learners in my group here at the UCW, and the small class size means teachers are able to tailor their lessons towards your learning style. It's as close to one-on-one learning as you can get which is incredibly beneficial to me."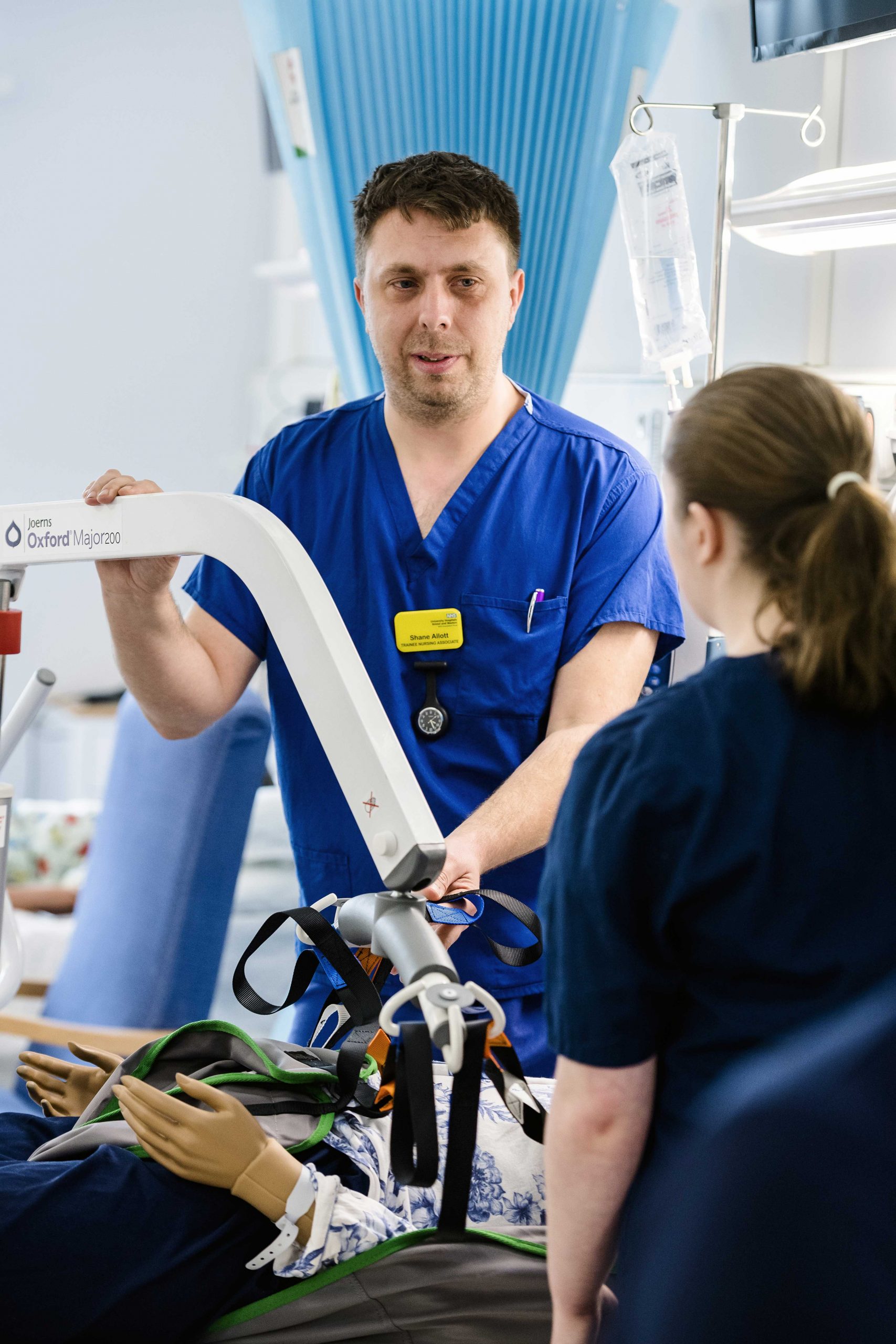 The social environment is also something that is incredibly crucial to life at UCW, encouraging connections and exposing learners to networking opportunities with people from different organisations within their respective industries.  
According to Shane, "You get to hear different perspectives and learn about the challenges others face. Bouncing ideas off each other after practical work is also great for my own personal development – it can give you inspiration for tackling tasks in ways I wouldn't have thought of." 
When asked whether he would encourage others to study at UCW, Shane said "I would definitely recommend studying a higher apprenticeship with UCW for anyone working in the health service who wants to progress in their role and within the industry. My plan after this course is to gain more experience as a registered nursing associate before going on to the next level of my course – something my managers are really supportive of." 
The Nursing Associate FdSc Higher Apprenticeship course is part the WEIoT, combined with the additional benefits from being a UCW student such as welfare and learning support, smaller class sizes and outstanding facilities. 
Find out more about the courses available at UCW here, and to discover more about the WEIoT click here.