Weston College toasted the outstanding success of learners and employer partners for the first time in three years, at triumphant return of The Business Awards on Thursday night (June 30). 
Winners from a range of categories were presented with awards at the Oscars-style event at The Winter Gardens. 
It was here that, as well as winning Engineering and Manufacturing Apprentice of the Year, University Centre Weston graduate Jack Kitsell was named as the Overall Learner of the Year!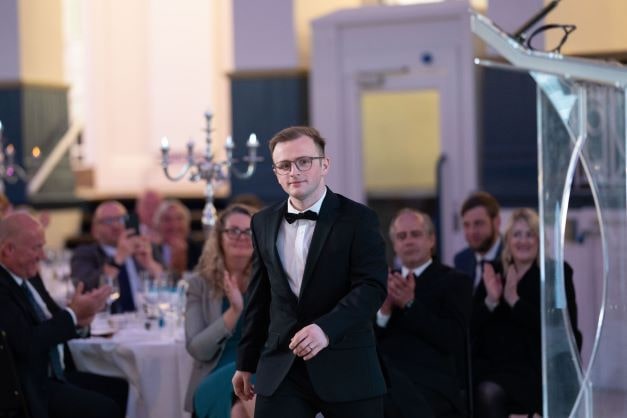 Expected to finish with a first-class honours, Jack studied a five-year Engineering Degree Apprenticeship with the Ministry of Defence which was delivered through the West of England Institute of Technology, accredited by UWE Bristol. 
Jack has been described as an exemplary student. Not only exceptional at work, Jack completed his degree apprentice to the highest standard possible and taken on additional roles outside of work to continually improve. 
He is a member of the Nuclear Institute Young Generation Network committee, as well as the SDA Nuclear Consultancy Group, where he has continually sought opportunities to develop himself and others.   
An example of this is Jack's highly impressive work supporting his peers, going above and beyond, often working long hours in evenings and on weekends, to provide additional tutoring.   
In addition, following a six-month secondment to an industry partner, the dedicated degree apprentice was given a formal letter of commendation, thanking him for his significant personal effort which was above and beyond what was expected of him.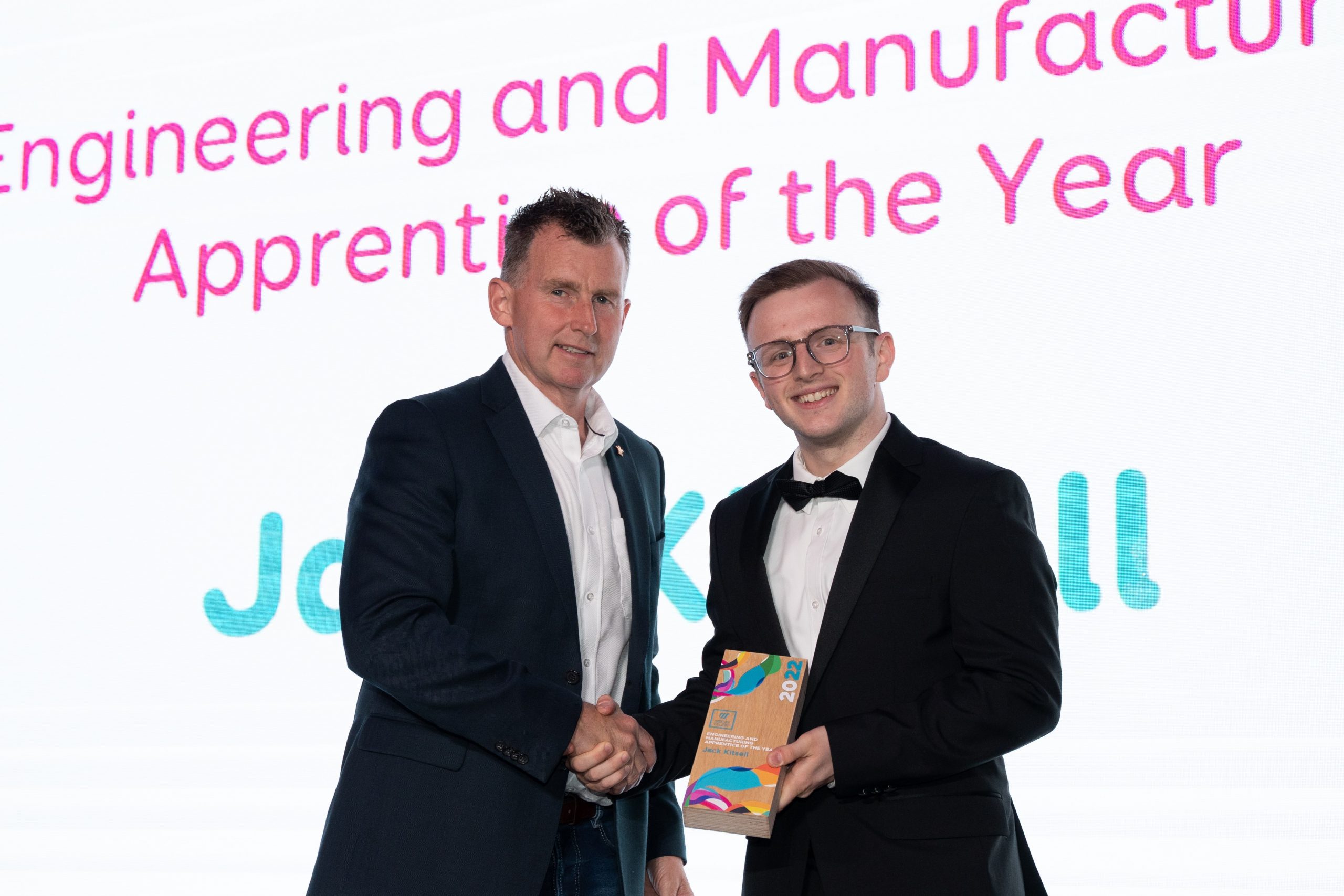 Jack commented: "This is the culmination of 5 years of study and work for me. It's a really good opportunity moment to have that moment to reflect and celebrate those who have helped me through this journey.
"Apprenticeships are a fantastic way to get your foot into industry, whilst maintaining that academic side that is essential to the job profiles that people are for looking for in the long-run. The opportunities that have been afforded to me as an apprentice are simply things that I would not have had as a regular university student. I've been able to do, see and achieve things that would not have been an option otherwise"
During the glamourous gala, guests – including students, employers and local dignitaries – also enjoyed a three-course dinner and heard an inspirational keynote talk from former international rugby referee, Nigel Owens MBE, who over a long and distinguished career, has refereed in the Six Nations Championship and the Rugby World Cup.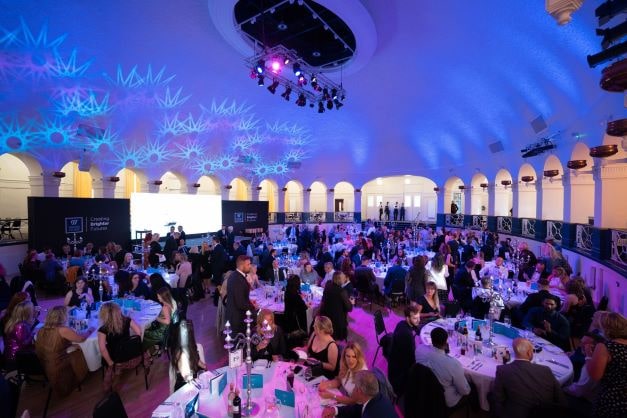 Principal and CEO of Weston College Group, Sir Paul Phillips KBE, who hosted the awards, said: "This year we received a record number of nominations and, while this made judging an unenviable task, it highlights the wealth of talent among our learners and the level of dedication and expertise within our employer network.  
"It was fantastic to celebrate the many successes of our work-based learners, who show outstanding commitment to their programmes. They are truly a credit to the College and their employers.  
"Working with key employers is key to us in supporting the region to level up, and it was a pleasure to recognise so many brilliant businesses.  
"I would like to say congratulations to all of our winners, who we are delighted to work closely with." 
Business Award winners list: 
Learners 
Accelerate Participant of the Year – Bethan Walker 

 

Business and Finance Apprentice of the Year – Ryan Peacock 

 

Construction Apprentice of the Year – Connie Palmer 

 

Digital Apprentice of the Year – George Cranmer-Morgan 

 

Early Years and Teaching Assistant of the Year – Karen Passarelli 

 

Engineering and Manufacturing Apprentice of the Year – Jack Kitsell 

 

Hair and Beauty Apprentice of the Year – Ella Loach 

 

Health and Social Care Apprentice of the Year – Keely Marsland 

 

Hospitality and Catering Apprentice of the Year – Samuel Stroud 

 

Industry Placement Learner of the Year – Brandon Kelleher 

 

Into Work Student of the Year – Shauna Bates 

 

Leadership and Management Apprentice of the Year – Andrew Cockram  

 

Motor Vehicle Apprentice of the Year – Luke Merchant 

 

Pre-Employment Learner of the Year – Liam Watkins 

 

Professional Services Apprentice of the Year – Charlie Ashton 

 

Sport and Community Apprentice of the Year – Georgia Ferdinando 

 

Traineeship Learner of the Year – Lillie Reed 

 
Employers 
Small Employer of the Year – Busy Buddies 

 

Medium Employer of the Year – Abatec Recruitment 

 

Large Employer of the Year – MBDA 

 

Career Excellence Hub Employer of the Year – Thatchers Cider 

 

Disability Confident Employer of the Year – Café at The Pavilion  

 

Industry Placement Employer of the Year – Sense IT 

 

New Apprentice Employer of the Year – Rotamec Engineering Solutions 

 

Pre-Employment Employer of the Year – Apache Construction  

 

Traineeship Employer of the Year – Burnham Plastering and Drylining 

 

Work Experience Employer of the Year – Gold Dust Training 

 
 Principal's Gold Awards
Overall Learner of the Year – Jack Kitsell 

 

Overall Employer of the Year – University Hospitals Bristol and Weston NHS Foundation Trust