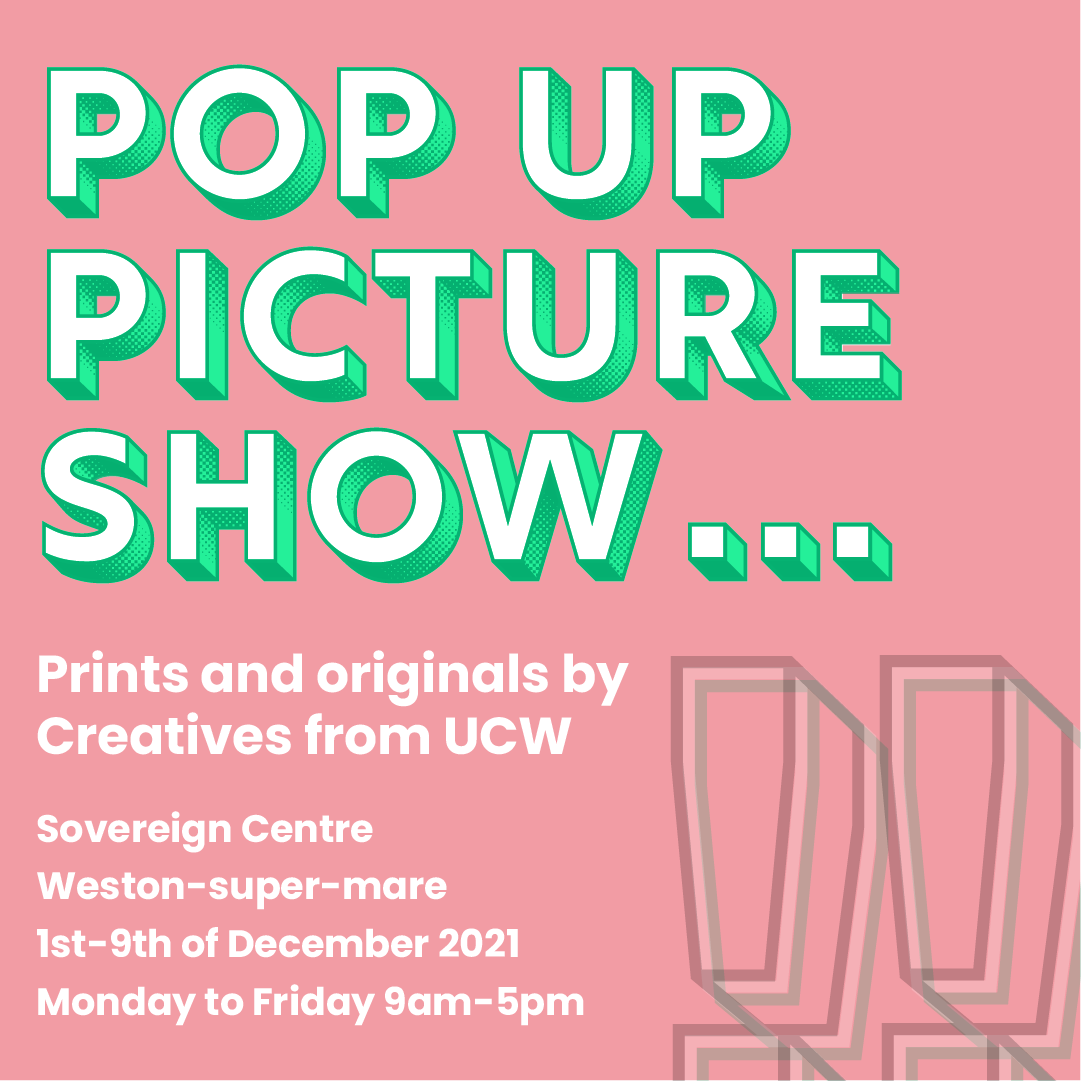 POP UP PICTURE SHOW
Our creative students from a range of our courses are coming together to present the POP UP PICTURE SHOW. The art exhibition will give the public a chance to view and purchase student work. All the proceeds will go towards raising money for student Degree Shows. 
The exhibition will run from 1st – 9th December in the Food Court area of the Sovereign Centre, Weston-super-Mare. 
If you are interested in this, please come down and support our students!
Discover our courses at UCW: 
Graphic Design, BA Hons (top-up)