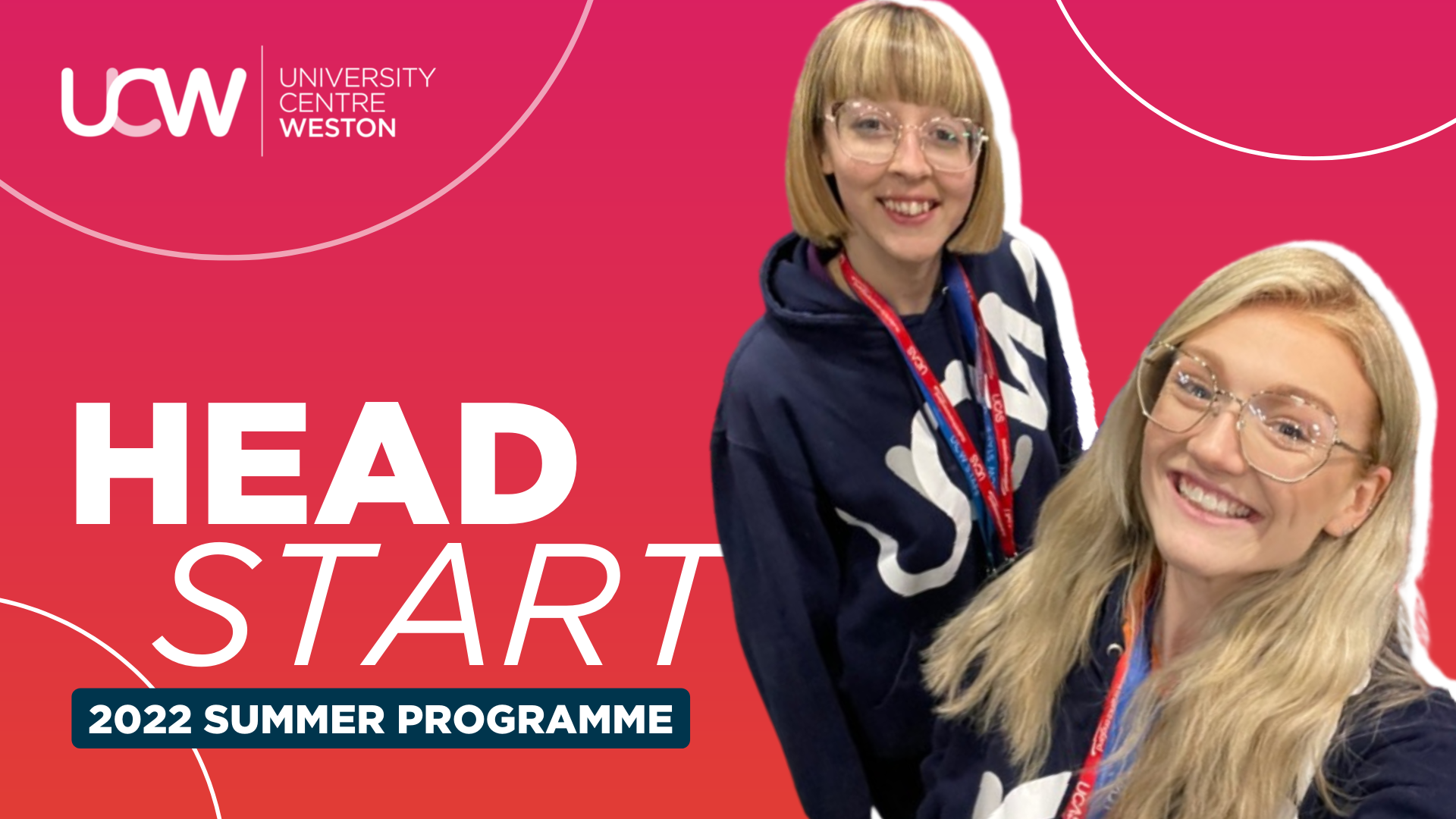 Headstart 2022 – Get a Headstart on your UCW Journey
Monday 4th July, 9:30am – 3pm (Hosted at The Winter Gardens)
Tuesday 5th July, 9:30am – 3pm (Hosted at The Winter Gardens)
Wednesday 6th July, 9:30am – 3pm (Hosted at The Winter Gardens)
Thursday 7th July, 9:30am – 3pm (Hosted at online via Microsoft Teams)
Buy Tickets on Eventbrite
---
To help you start your UCW Journey, we would like to offer you the opportunity to come along to our Summer Headstart Programme – for all new first year students starting a UCW course in September.
Headstart is designed to help you develop the skills required to be successful for higher level studies. In order to prepare you for this, Headstart enables you to:
Get ahead in your subject area – meeting lecturers and peers
Experience some of the academic skills required for your course
Explore essential digital tools and skills
Seek individual advice and support
Understand the requirements of independent and collaborative blended learning
How is Headstart attended?
This event take place over a series of workshops, including informative and engaging bitesize activities. These are intended to give you an opportunity to assess the level of your academic and digital skills and to try some of the tasks required for university level study.
'Get ahead' activities are common at many universities and are designed to encourage you to engage with their discipline prior to starting your course. You will also be enrolled onto Headstart Online. This hosts resources for self-directed study and details of further support at this stage of your journey.
When is Headstart?
Headstart 2022 runs from Monday 4th – Wednesday 6th July on campus, or on Thursday 7th July online so you can choose a mode of attendance that suits your availability.
The programme of group workshops and live activities runs between 9:30am – 3.00pm (keep an eye on our UCW events page for the detailed timetable).
Accompanying online resources and support will be accessible throughout the summer and induction period so that you can revisit or engage in different learning workshops around your own commitments.
How do I sign up?
Buy Tickets on Eventbrite
If you have any questions about Headstart please email AcademicDevelopment@weston.ac.uk.
Good luck in your exams and we hope to see you soon!